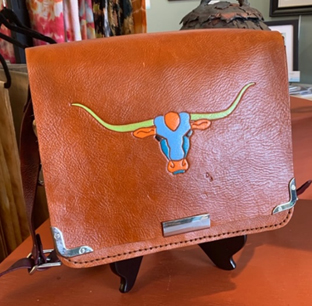 It's in the Bag
Dennis Bertram original, painted longhorn design marks this quality leather Messenger Bag with nickel plated hardware accents
DB 082020   $ $225.00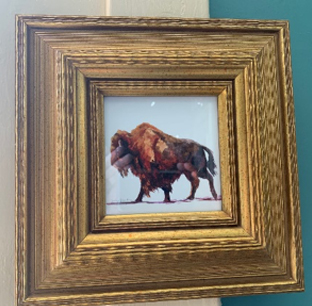 Classic Buffalo Style
Jody Ziehm's pairs the iconic strength of her Buffalo painting within a bold traditional gold framing that reflects the city's historic treasures.
JZ 082020   $ 75.00
The Phases of the Moon
Dawn DeGesare's  jewelry is uniquely handmade from Precious Metal Clay. "You are reborn. The moon brings new changes your life. Connect with yourself spiritually and physically".
DD 082020    $359