River Art Gallery exhibits original artwork by artists from the Western New York, Buffalo, and the Southern Ontario region. Our artists are affiliated with numerous art societies, as well as represented in national and international art venues. Come enjoy our rotating exhibits, our artist in residence open houses regional and local community events.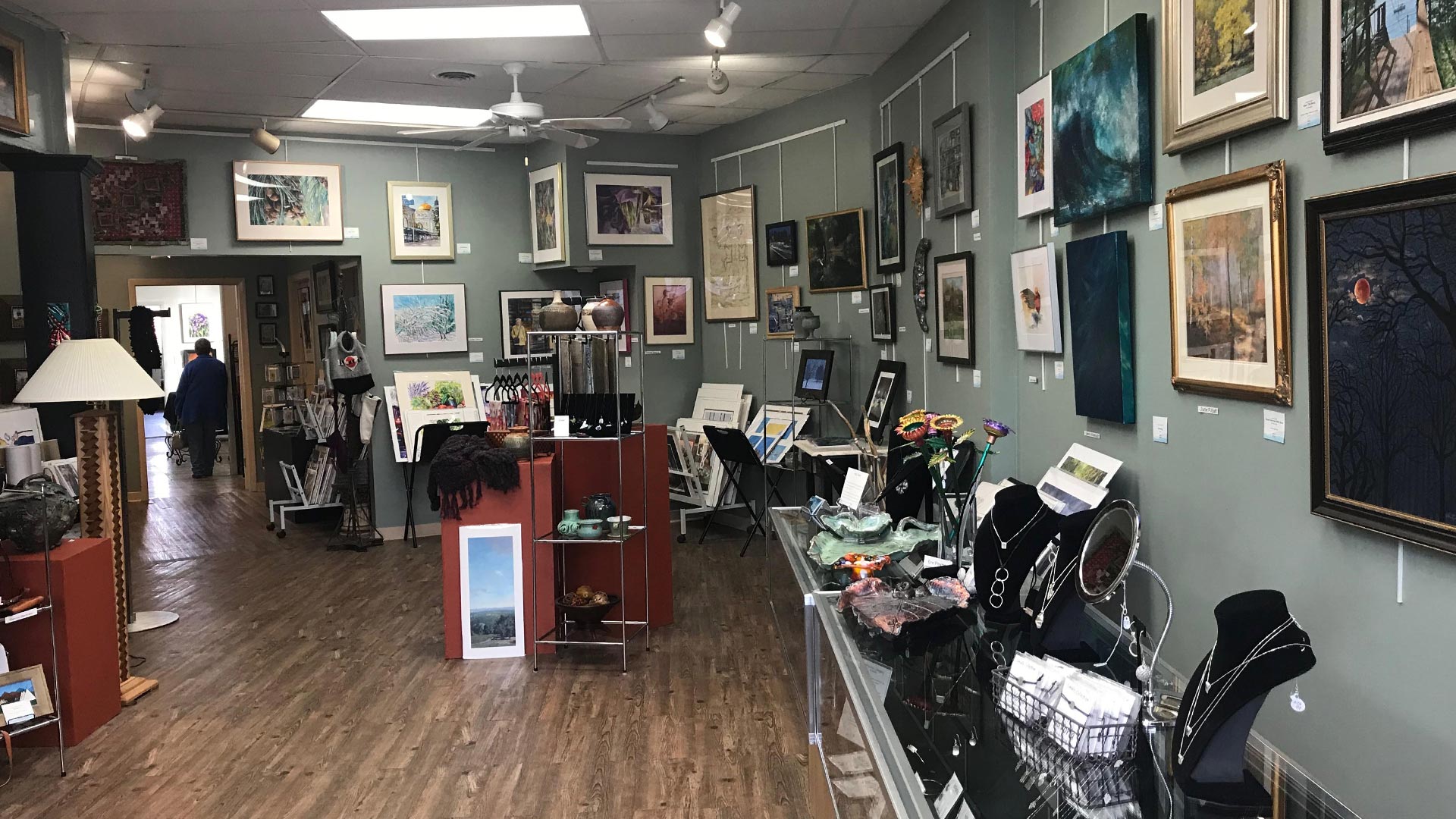 General Membership
$60 Yearly
As a member you'll participate in our annual Canal Fest Member Exhibition in July exposing your work to thousands of potential buyers/collectors. We'll help you market your work and name, online and around the community.
Artist Portfolio Page on River Website
Social Media exposure
Featured artist spotlights, blogs and video clips
Space for Meetings at River Art Gallery
General member artists portfolios are reviewed by our gallery manager prior to acceptance
Resident Membership
$100 Yearly
We work with our artists to help grow their knowledge of producing sellable work, networking, and expanding their retail and ecommerce business sense. River Gallery member benefits include retail gift shop consignment options.
River Gallery member benefits include retail gift shop consignment options.
Resident artists are juried into our retail and ecommerce programs, enabling the artist to sell their work on-line and/or in-store with us.
Expand your reach beyond WNY while making River Gallery your artisan home
Membership Requirements
In our submission process we like to meet our artists and see their work first. Email or send us samples/prints of your work (no original artwork). Please send us a list of exhibits and/or awards you have earned throughout your art career. Let us know how you think you're a perfect fit with the River Gallery artist community. 
Email requests to Melinda Schneider at Gallery@riverartgalleryandgifts.com or send through snailmail to
River Art Gallery & Gifts
83 Webster Street
North Tonawanda, NY 14120
Att: Melinda Schneider/Gallery Manager