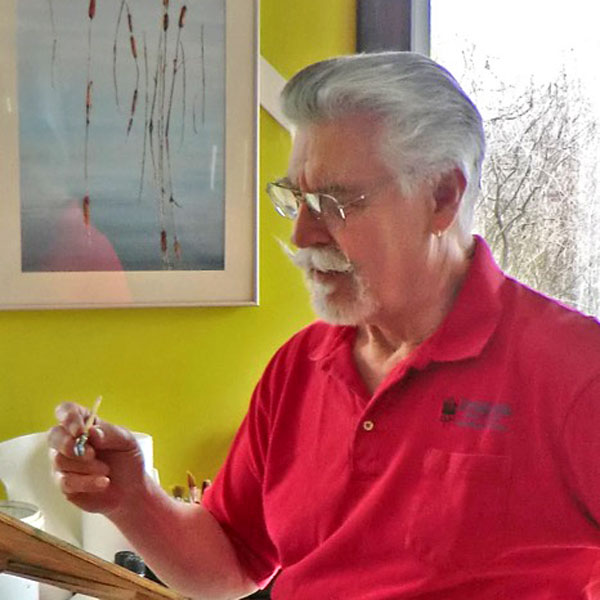 L. Paul Thomas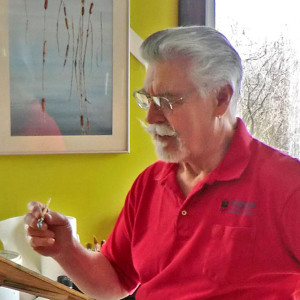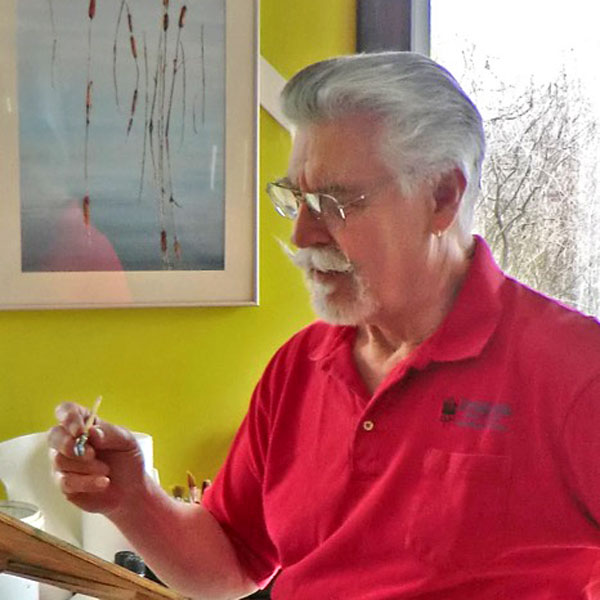 Like most artists I developed an interest in making/doing art at a very young age. However, growing up on a ranch way out in Texas my access to art training was very limited. Even as I grew older I was pushed into areas that would provide more "usable and productive talents" than being an artist. Therefore I am mostly self-taught, though I have attended art classes and work shops when time and convenience have allowed.
Early on I became very interested in watercolor because of the spontaneity and excitement of the medium. One of the trials of watercolor, as well as its attractiveness for me, is the surprise one may experience when color is put onto wet paper. Learning to accept the unexpected while trying to exert some control over the medium fascinates me no end.
In my mid twenties I considered a career as an artist. I taught watercolor painting in a local studio for a couple of years while honing my craft. However, it soon became clear that, though I might be willing to play the "Starving Artist" while I perfected my craft, it was not appropriate to subject my family to the necessary deprivations of that undertaking. In the end the necessities of buying shoes for my children and paying the mortgage won out and I put Art in the very far "back seat".
After 35 years as an engineer/manager I retired with the full intention of returning to art. While trying to rekindle the long dormant spark and excitement I once found in watercolor, I was somewhat waylaid by the craft of building classic Windsor Chairs using the methods, tools, and techniques of the 18th century craftsmen. However, over the last few years I feel that I have, in fact, regained the "spark" and am again able to produce artwork of quality and interest to satisfy not only myself but to appeal to the discerning art lover.
Artist's Portfolio